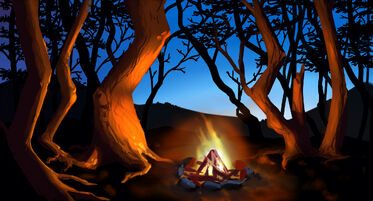 Welcome to the Tales of Androgyny Wiki
[
]
Tales of Androgyny
[
]
Tales of Androgyny is an erotic turn-based RPG featuring characters with androgynous features, some male, some female, some... slime? You play as a feminine guy that looks like a gal, and you do lewd things with guys, gals, monster guys, monster gals, and... slimes? It's a stance-based RPG with rogue-lite elements and a frankly suspicious number of phallus(es? odes?) written, drawn, and programmed by us, the Majalis team, consisting of two programmers, one artist, one writer - making in all, two! It's a custom built game using libgdx.
Nudity on Wiki
[
]
Fandom does not allow nudity in contexts like these. Because of this, all images involving explicit nudity or/and sex are censored, with the image link uncensored initially in their summarys. The images censored on the wiki are only for reference to the originals (found in the summary) with colors and dynamics, not to represent them.
In addition, the function of this wiki is only to organize and inform the content of the game. Even though it is a game to "relax", it is also a rpg that in some topics is complex, and it is in this requirement where the wiki helps you.
In the case of posting this type of image, read the criteria and standards of censorship:
From completely explicit scenes, bare butts, to scenes without explicit nudity but whose characters are clearly "enjoying themselves" should be censored.
How to apply censorship standards?
Character: black boxes covering nudity (including buttocks).
Images without background: cut out erotic formats, application of black background.
Images without background (high exposure): application of black background and "120px Gaussian Blur".
Any sex scene (even without nudity): "120px Gaussian Blur" throughout the scene.
In cases of other screens (as backgrounds): application of black boxes in the area with erotic content.
For 120px Gaussian Blur in Photoshop: Filter > Blur > Gaussian Blur > 120px > Select
After due censorship, post the censored image on the fandom, with the link of the original image initially in the description ("uncensored: link"). If there is no image on the internet, we recommend posting via reddit.
To readers
[
]
ToA is an actively developing project, so it's likely some content on this wiki is already outdated, and incomplete. Keep in mind the total number of scenes to see is immense, often there are more ways than one to get the same artwork shown, and the total amount of information about the game will only grow. If you ever see a mistake or something missing, feel free to edit the page (to not show your IP, create an account in mere seconds). As all the similar projects, this wiki is never complete, but it aims to cover all the info essential.